The new Bitrix24 has become faster, smarter, and more versatile than ever. Powered by the artificial intelligence of our new tool CoPilot and natural creativity of our team, this is the truly ultimate workspace for any business in 2023.

Meet your AI CoPilot - Improves productivity up to 30 times!
CoPilot is an innovative, AI-powered tool inside Bitrix24 designed to help you with mundane tasks, spark ideas, and boost your productivity.

Available in tasks, chat, feed, and CRM
Ideal time and cost-saver
Unlimited source of ideas and inspiration
You've got to try it to believe it
AI integrated into all your favorite Bitrix24 tools

To make the best use of this new technology, we integrated AI capabilities into some of the most common scenarios to elevate your experience and increase productivity.

Calendar

With the updated and improved open slots, organizing events and appointments in Bitrix24 has become even more convenient, especially from your mobile phone.

The easiest way to manage team projects and tasks
Why use Asana? Because only Asana's Work Graph® data model gives teams everything they need to stay in sync, hit deadlines, and reach their goals.

Whatever you do, you can do it in Asana.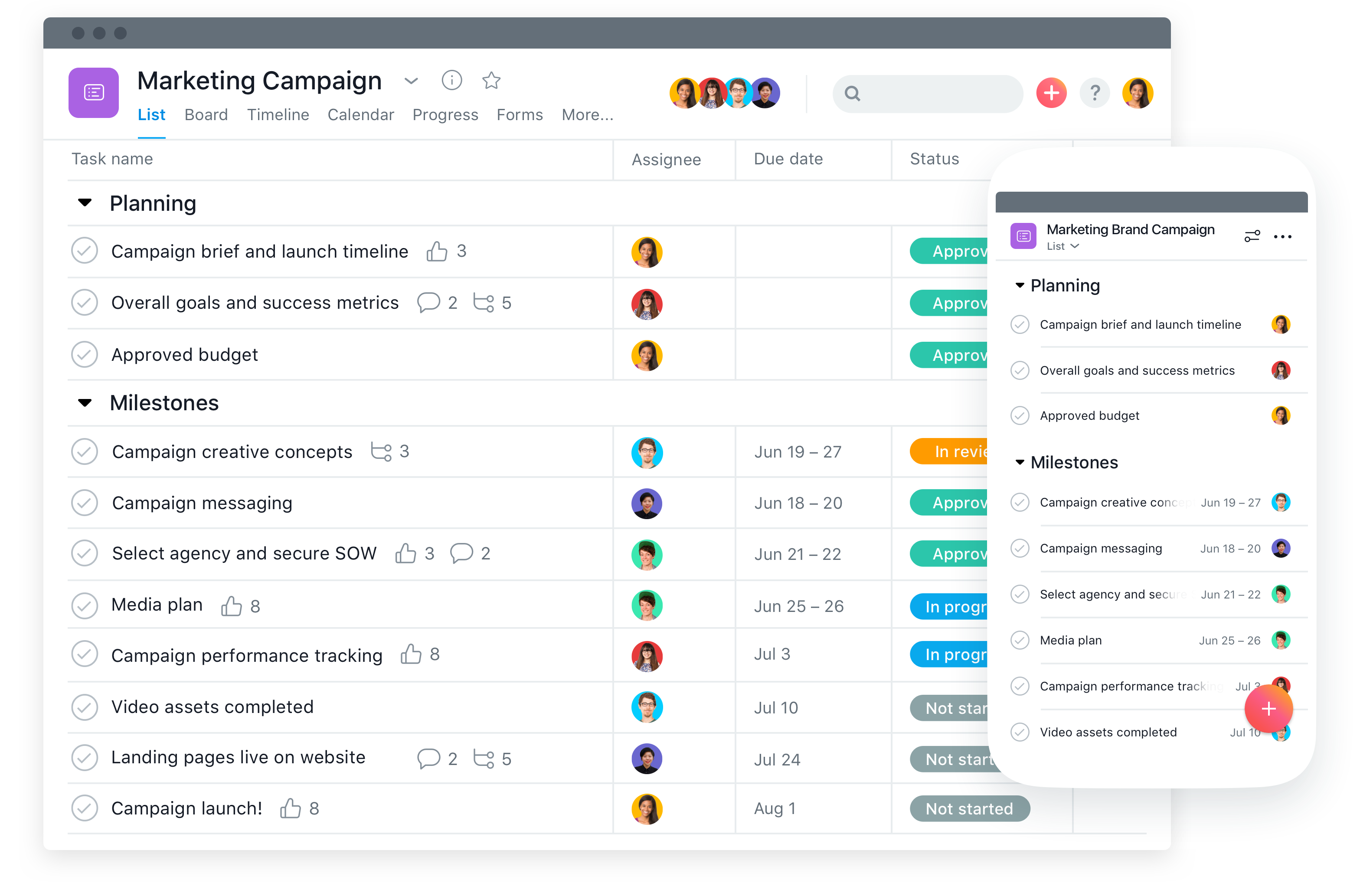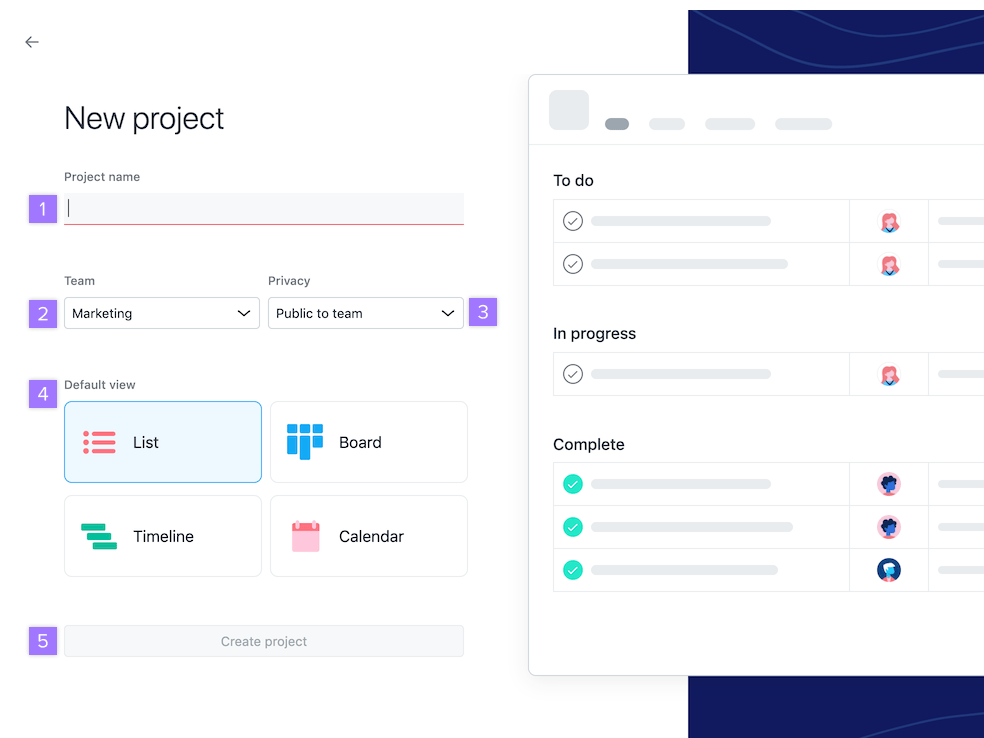 Hit your goals, without the scramble
Make every project a success. Map out each step and organize all the details of your work in one place.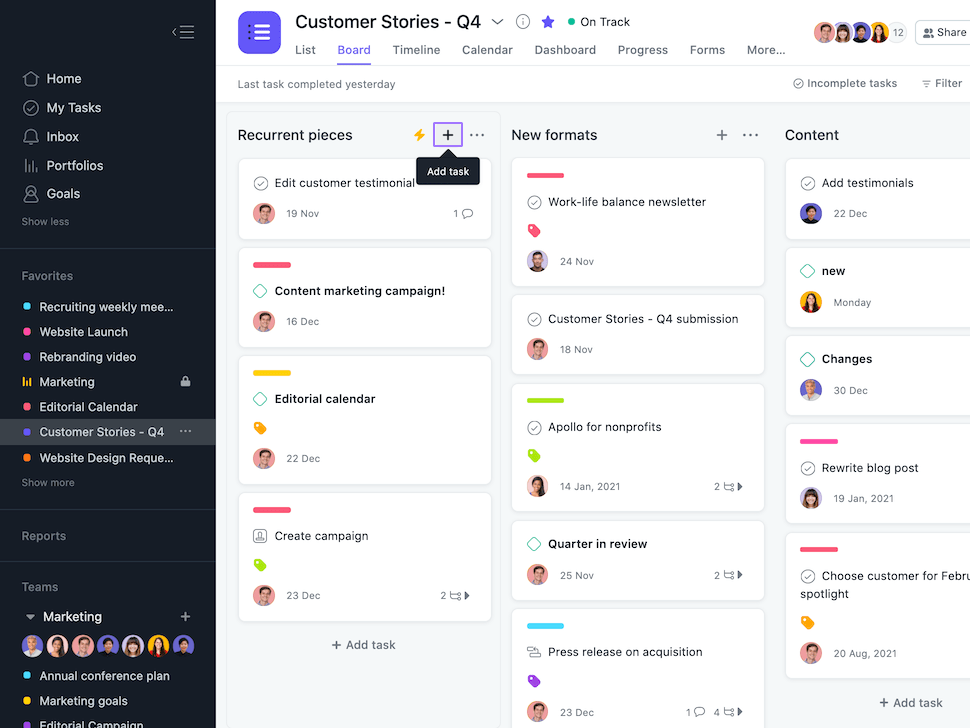 Put project work at your fingertips
See where work stands in a flash, identify next steps, and quickly take action to stay on track.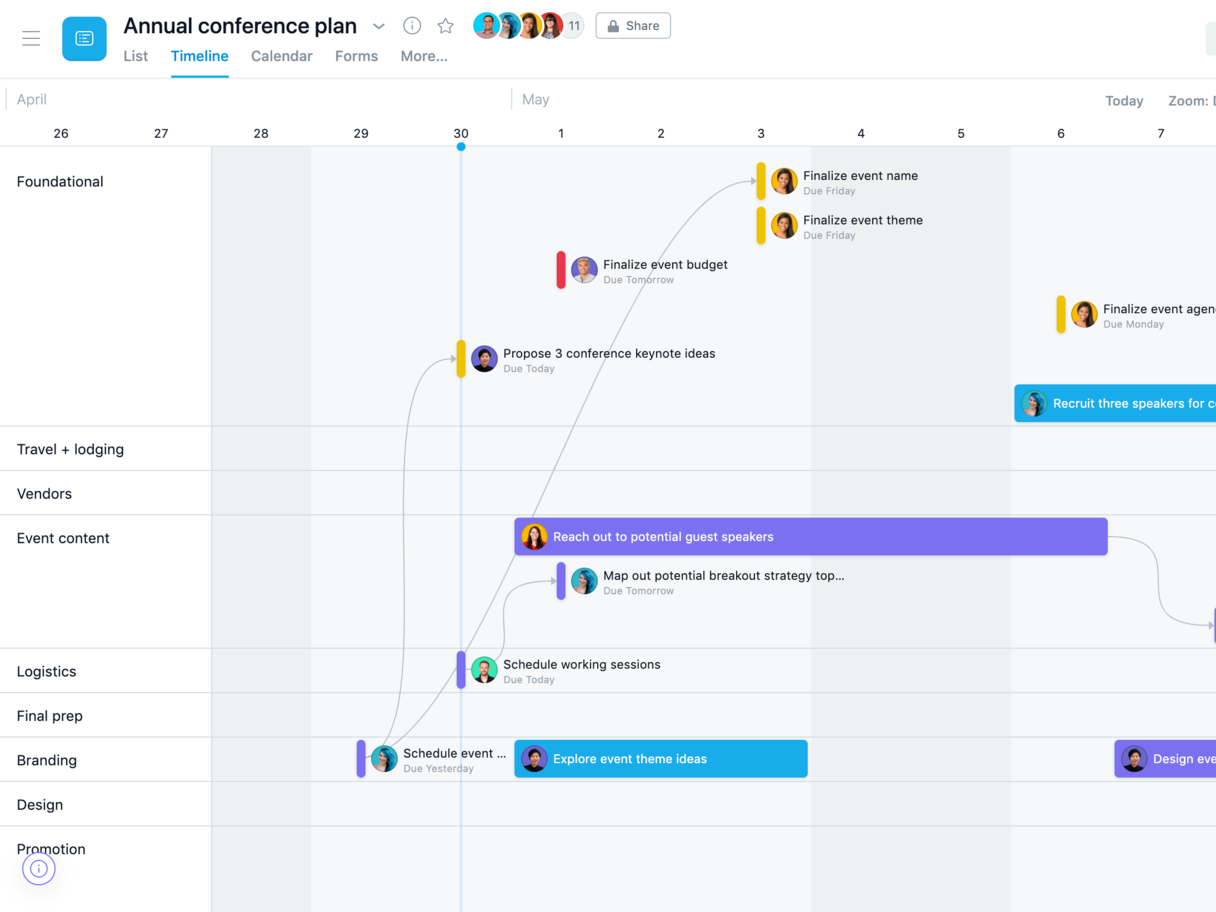 Make sure you hit your deadline
Use Timeline to create a plan that shows you how the pieces of your project fit together, and helps you keep work on track as things change.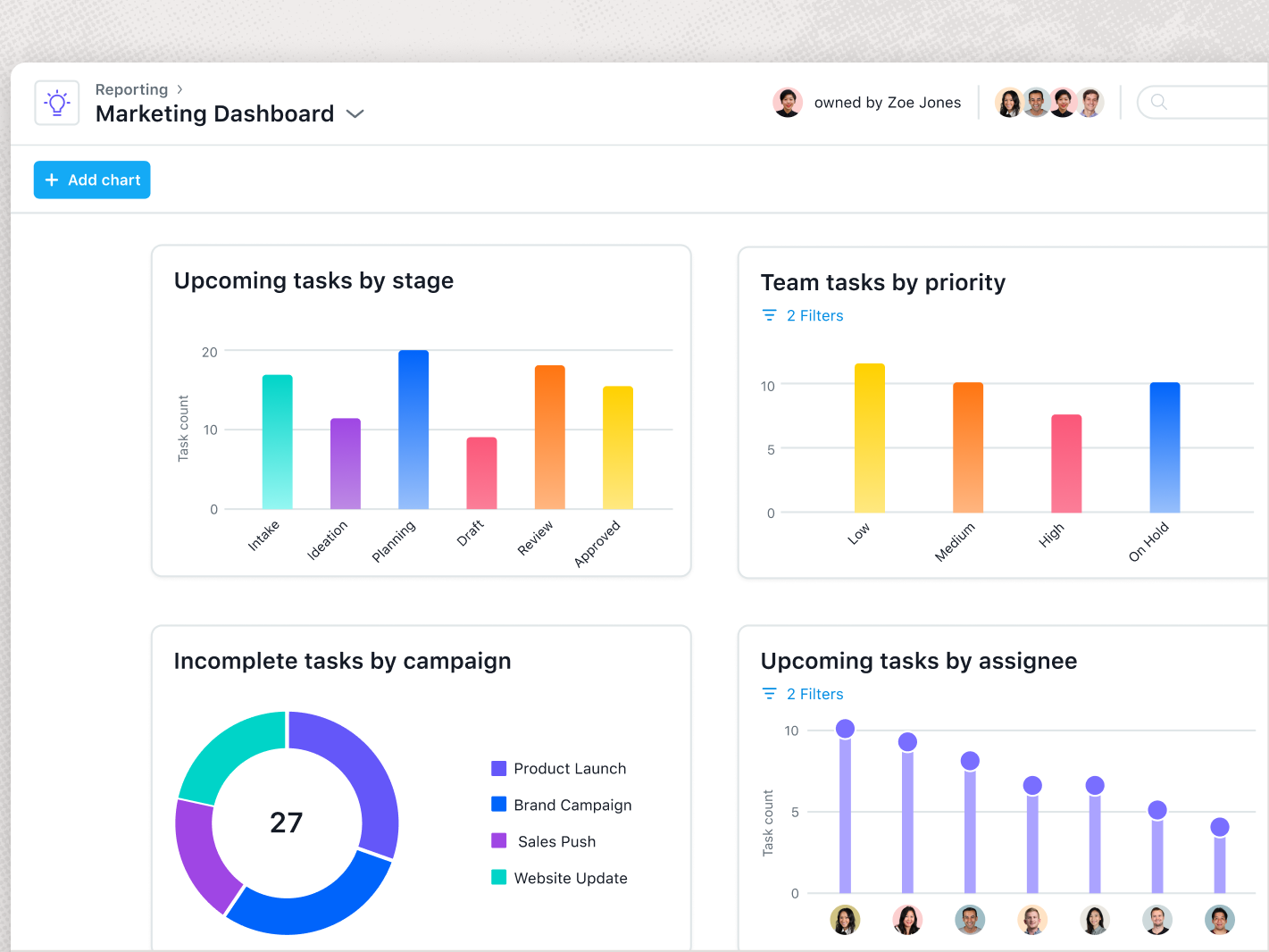 See and track work from every angle
Get real-time insight into the state of your team's work. Gauge progress across projects. Troubleshoot problems instantly. And keep work on track—all in one place.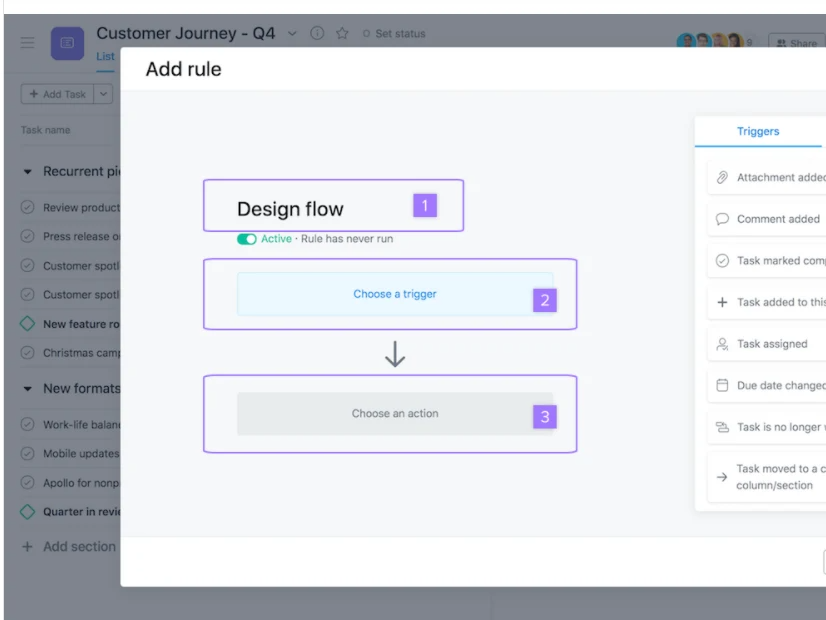 Put us to work
Don't waste time on tedious manual tasks. Let Automation do it for you. Simplify workflows, reduce errors, and save time for solving more important problems.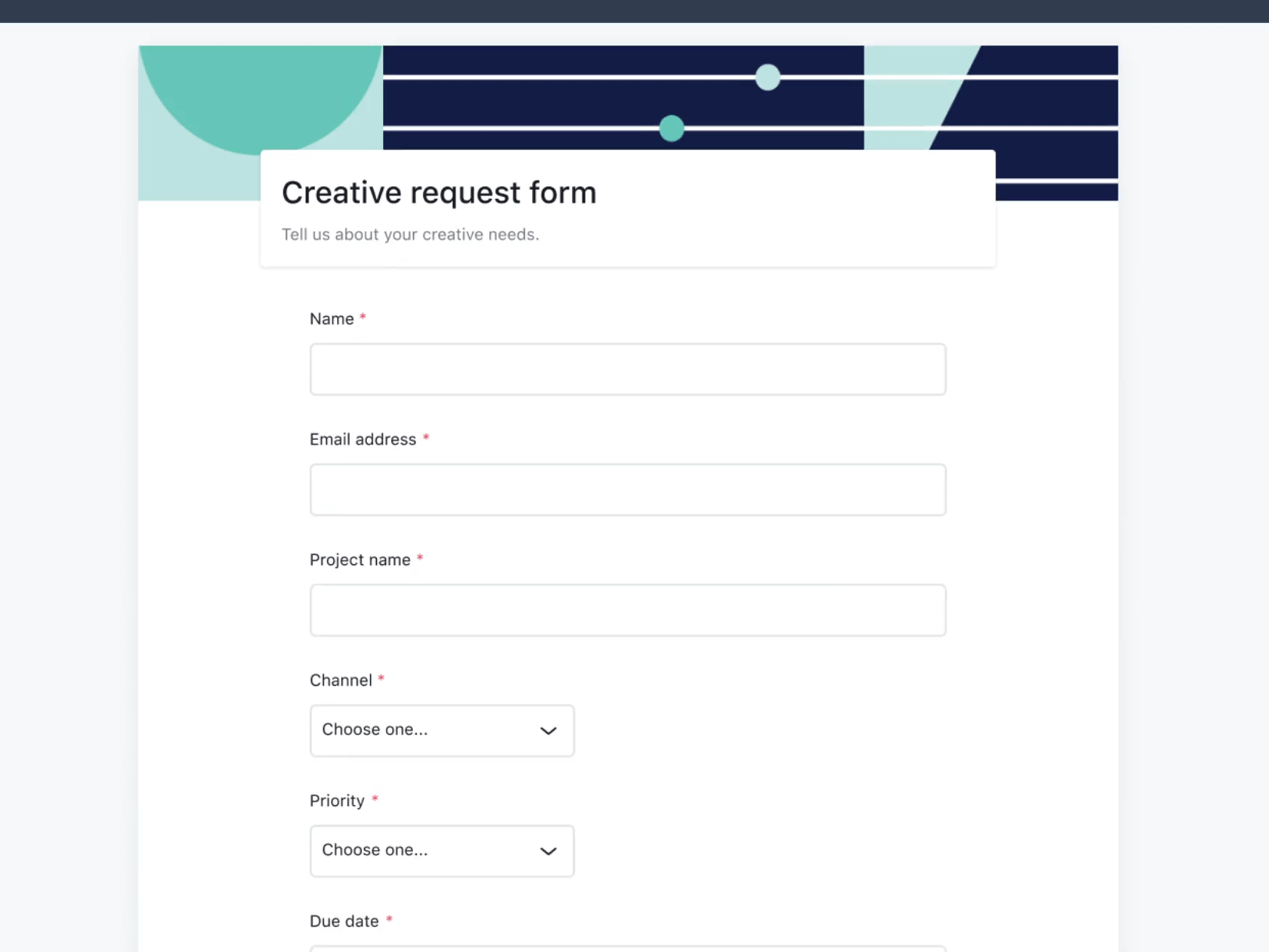 Streamline work requests
Create a standard work intake process with Forms. Make it easy for others to request work, and get the details your team needs upfront.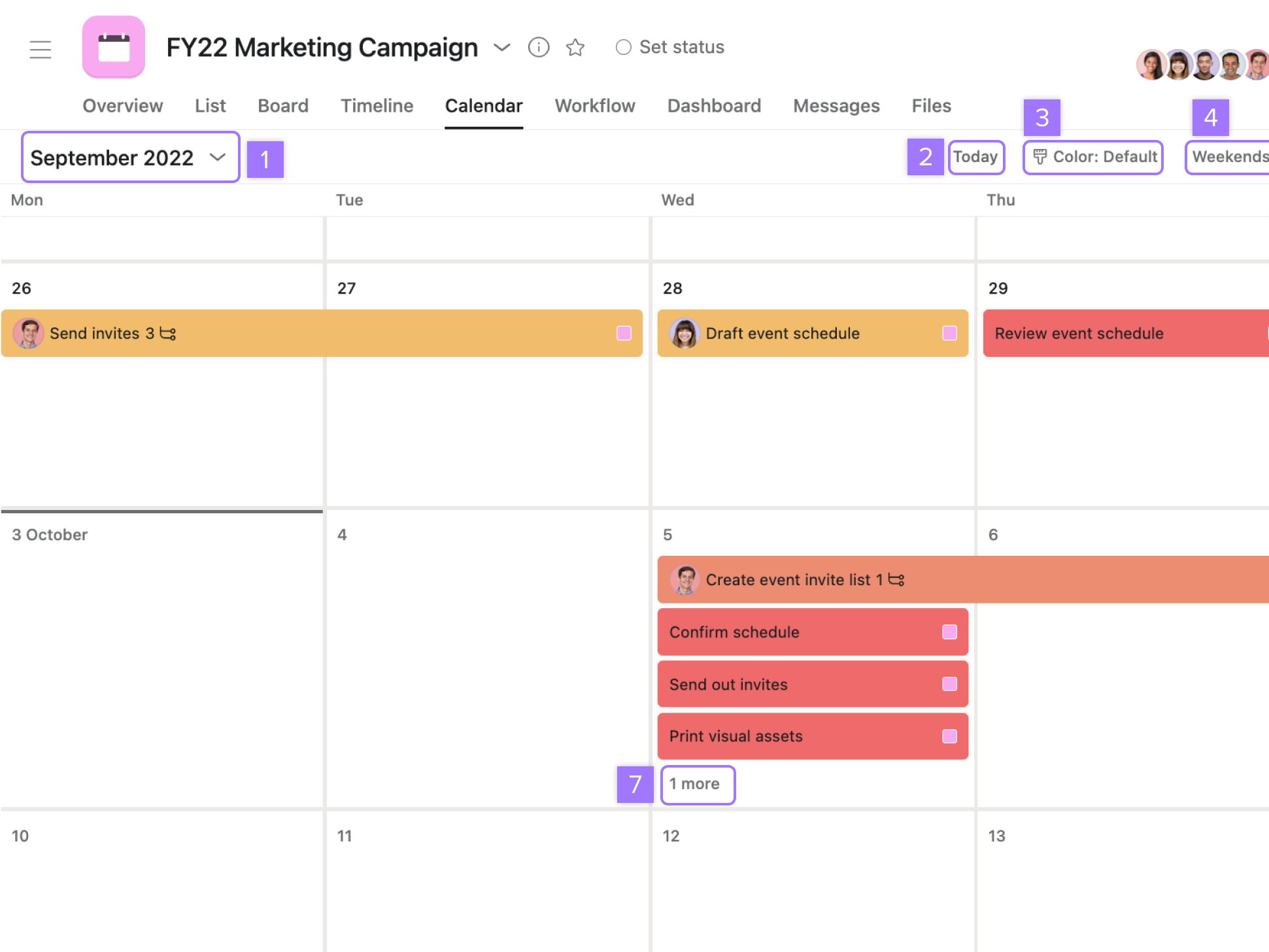 SEE THE BIG PICTURE
Nail your timing by viewing work on a calendar. Easily spot holes and overlaps in your schedule and quickly make adjustments.
WE ARE ASANA
Our story is your story. You want to do good work. You're motivated by mission and purpose. And you want your work to make a difference. We want the same thing.
From the small stuff to the big picture, Asana organizes work so teams know what to do, why it matters, and how to get it done.
We're in business to help you thrive!
Asana powers businesses by organizing work in one connected space. More than 100,000 paying organizations and millions of teams worldwide use Asana to focus on the work that counts.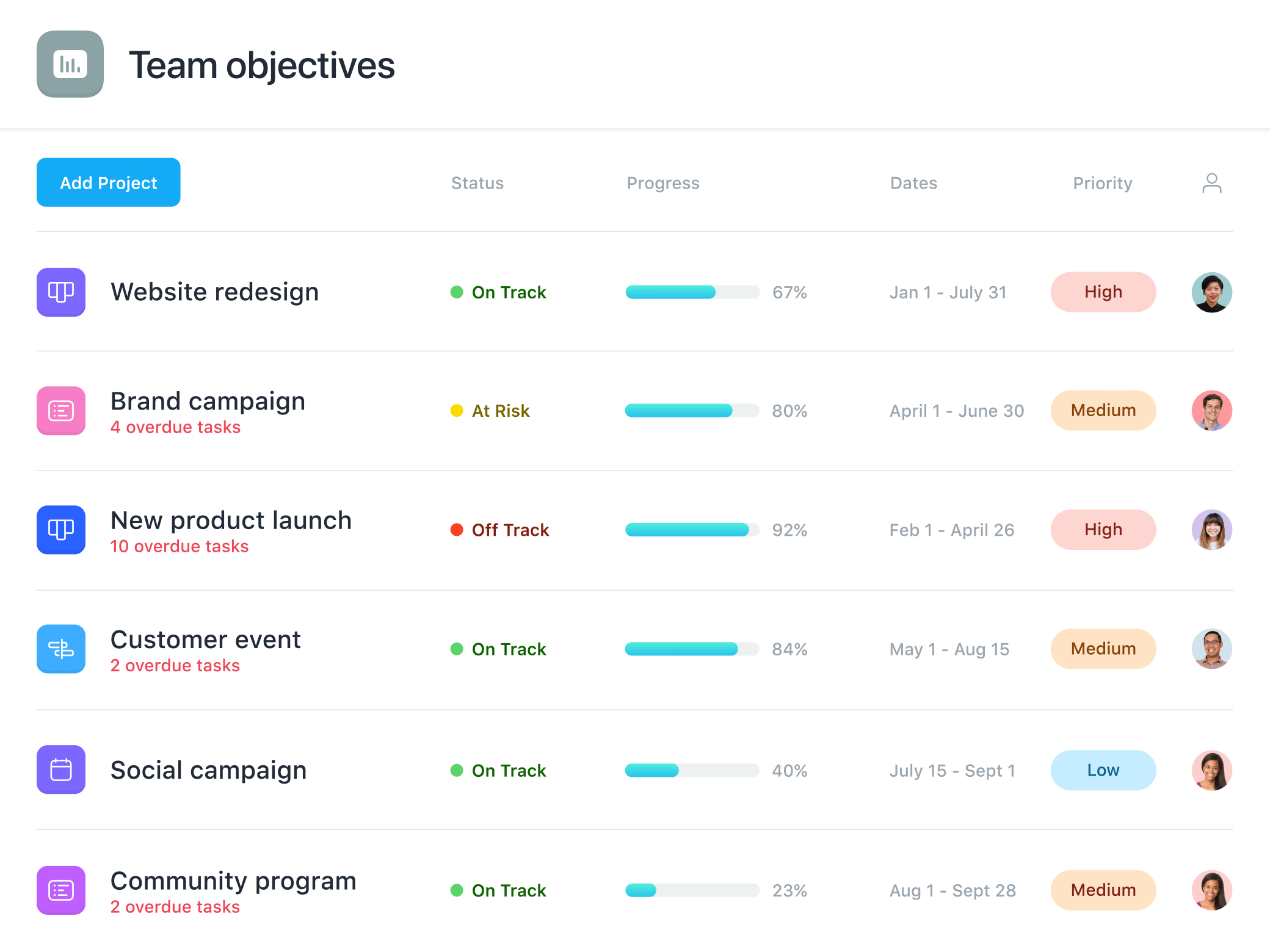 MONITOR THE STATUS OF KEY INITIATIVES IN REAL TIME
See how all your projects are progressing in real time with Portfolios, so you can proactively address risks and report updates to stakeholders.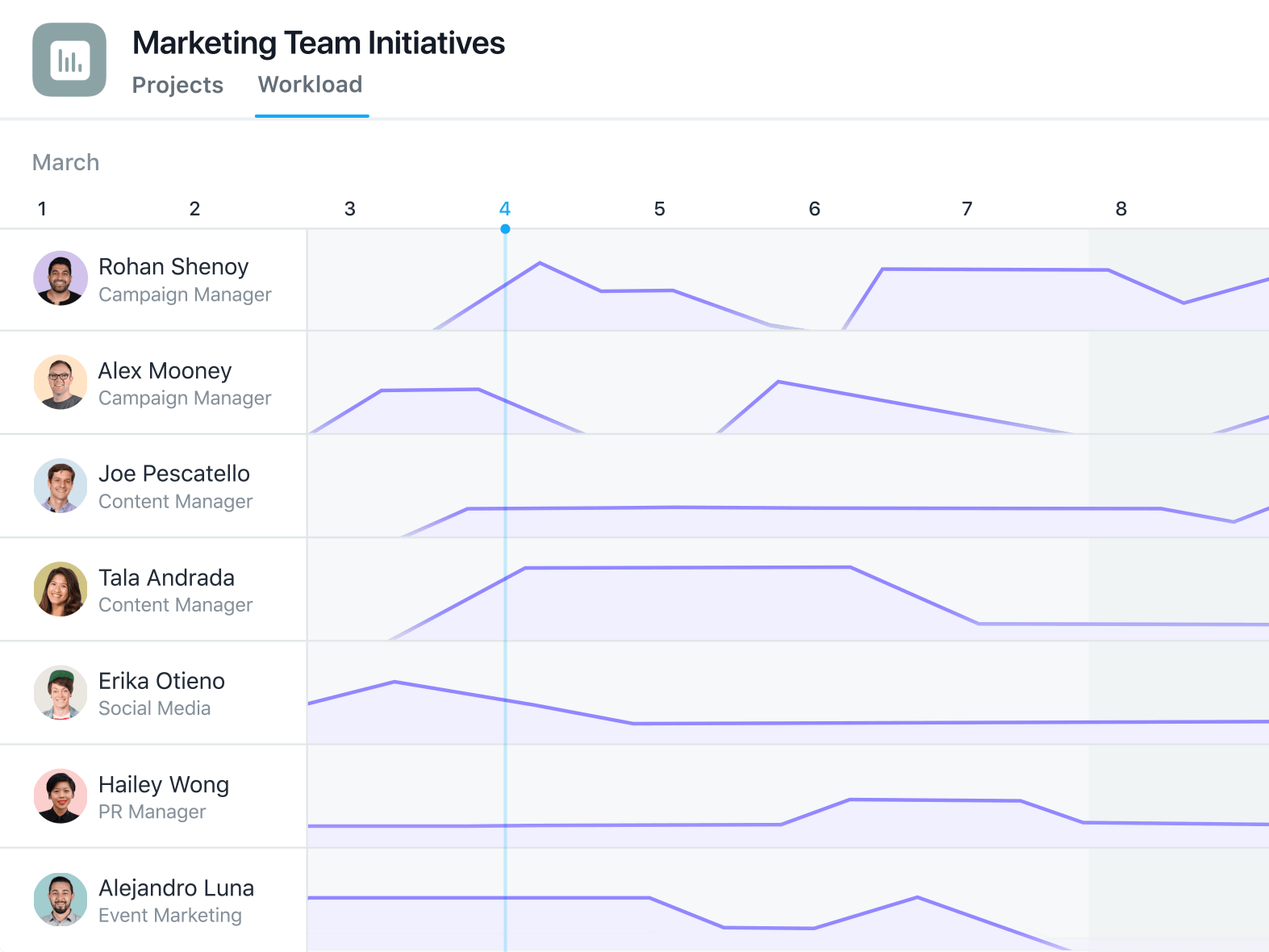 MANAGE YOUR TEAM'S WORKLOAD
Bring emails, files, tickets, and more into Asana with over 100 integrations to choose from, so you can see everything in one place.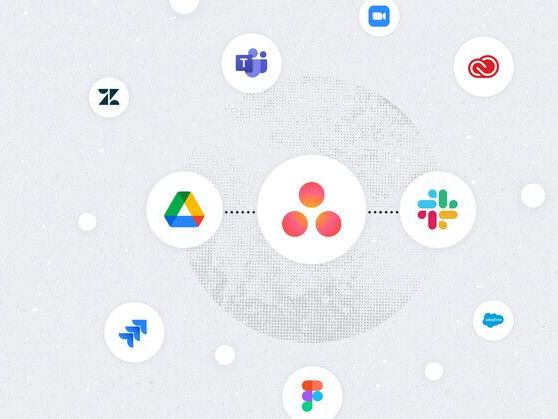 Tie it all together
Bring emails, files, tickets, and more into Asana with over 100 integrations to choose from, so you can see everything in one place.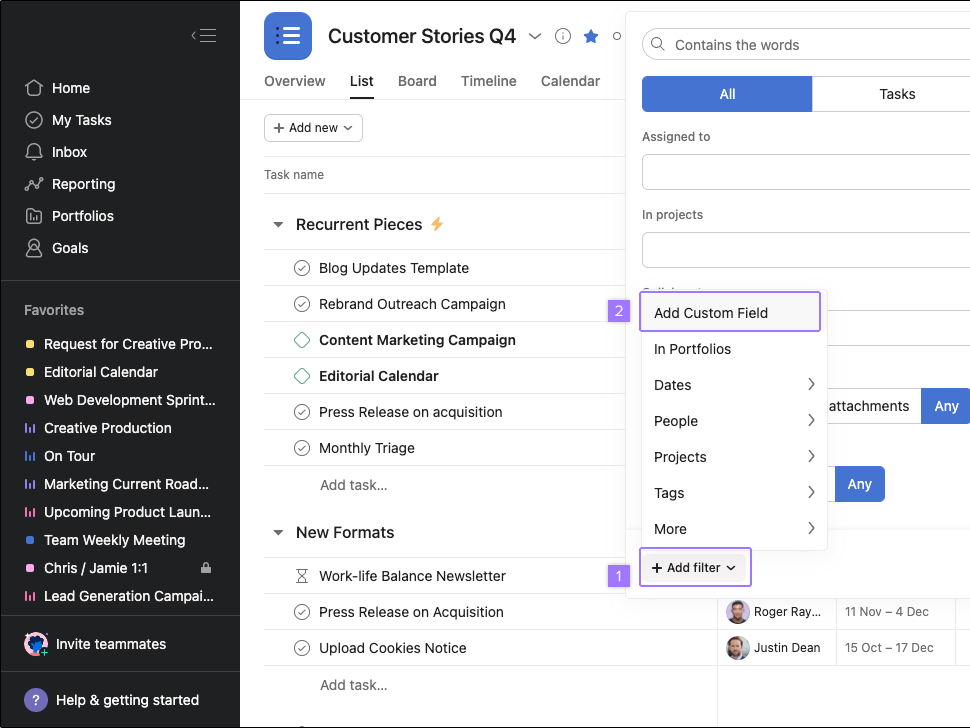 Keep track of what's most important
Use custom fields to track the info that's most important to your team or company, so it stays front and center.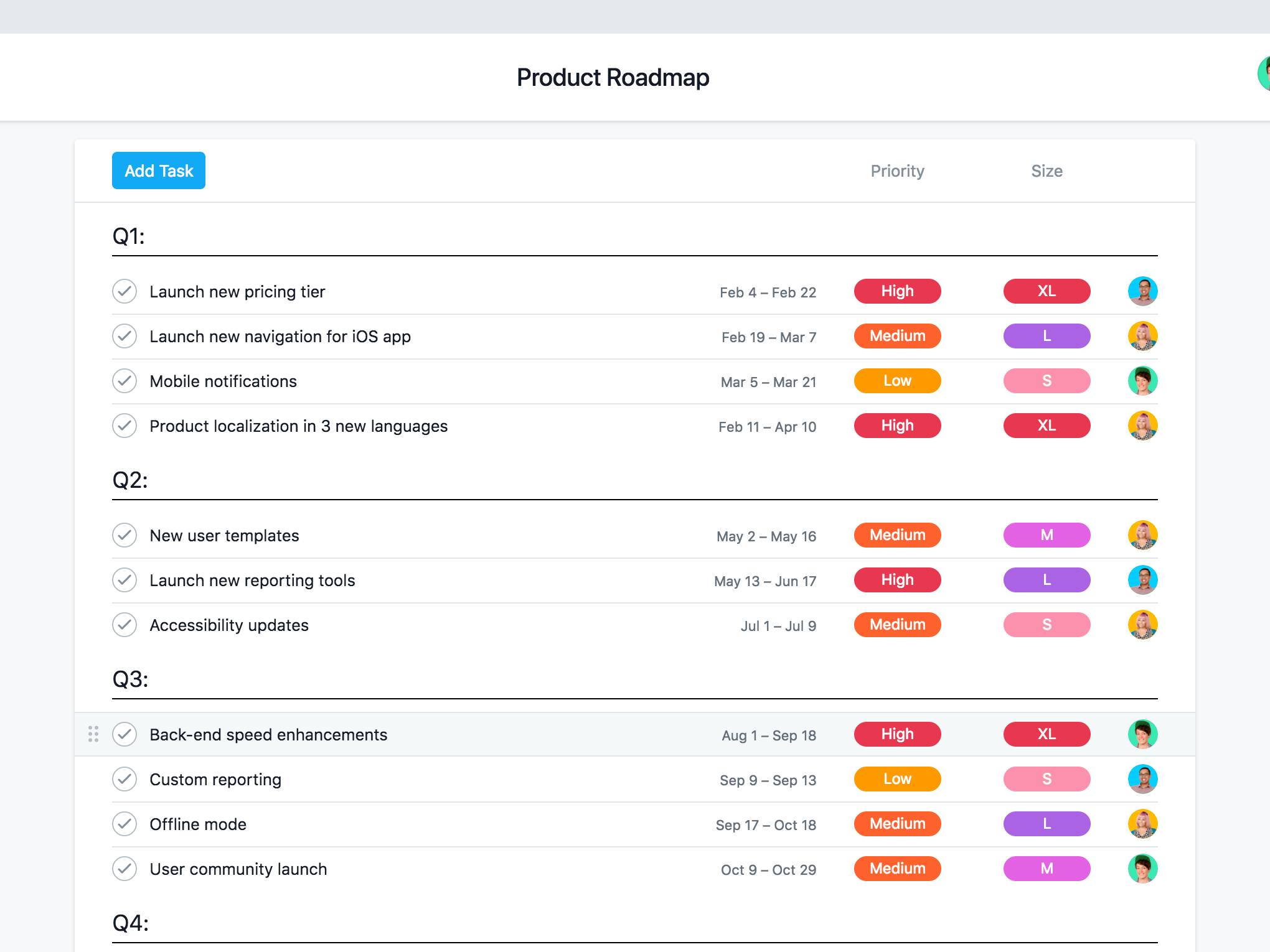 Don't reinvent the wheel
Turn common processes into templates your whole team can use, so projects run smoothly every time.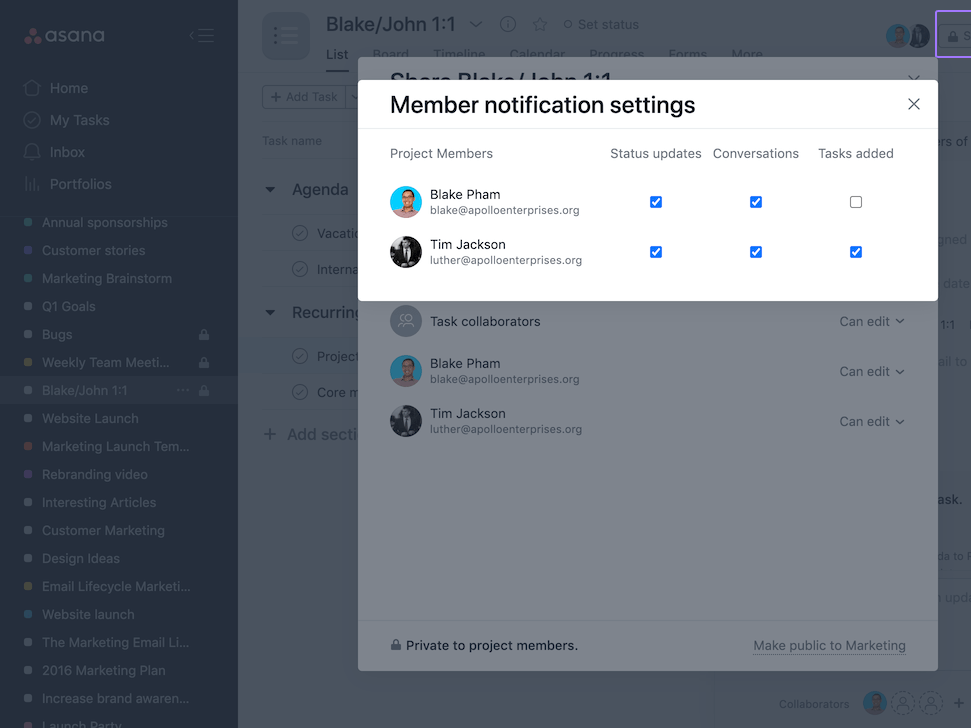 Share info with the right people
Make teams and projects private to create a safe space for sensitive work.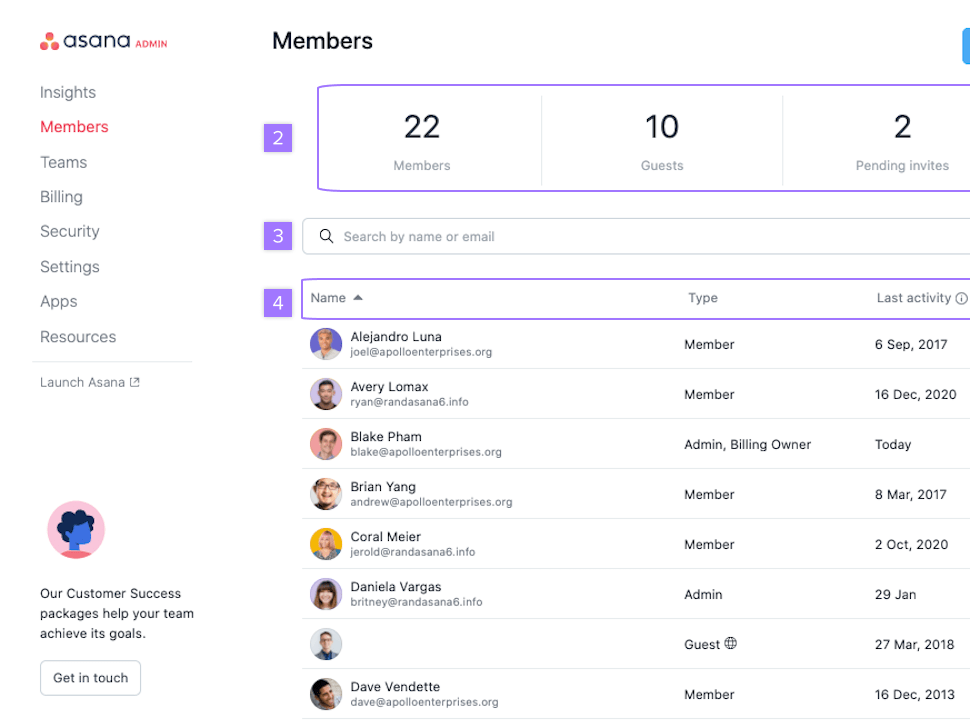 Control your data
Easily manage your team's Asana account, enforce the security controls your organization requires, and understand how people are using Asana across your team.